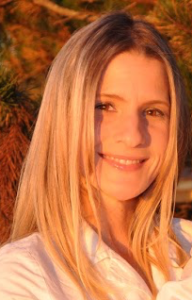 Kashmir Baby was started in 2012 by founder Melissa Wojtanowski. She is a mother of four and is also a nurse. Kashmir Baby began not long after her first child was born as she became disappointed using disposables. "My baby's skin was irritated a lot. The chemicals really worried me. I could smell chemicals from the time I opened the box. A few of my friends suggested cloth diapering. So, I bought some. Cloth was better than I had ever imagined. The constant rashes went away and my baby's diaper smelled freshly laundered. He slept better and seemed more comfy. The savings was a blessing too. I feel that cloth diapering was one of the best choices I have made as a parent."
With sewing as a hobby from childhood, she started sewing diapers for her son. As time went on, she patented the first cloth diaper insert having two uses. It's used as the absorbing pad in a cloth diaper and then reused lined inside toddler underwear to potty train!
When asked how Melissa hopes her business will impact the lives of others she stated "to make people's lives easier with modern products, be eco-friendly, and make products that are safe so families can feel good about using them! Most of all, we absolutely love what we do! We hope to make a difference in the lives of families."
OUR PURPOSE
We believe that parents deserve to have the easiest and finest products when it comes to caring for their little ones. That's why we're on a mission to develop products that are so comfortable and effortless you have happiness in life with your little loves everyday and have more time for the things that matter most.