Pocket Duo Organic Hemp Cloth Diaper Inserts (6 Pack)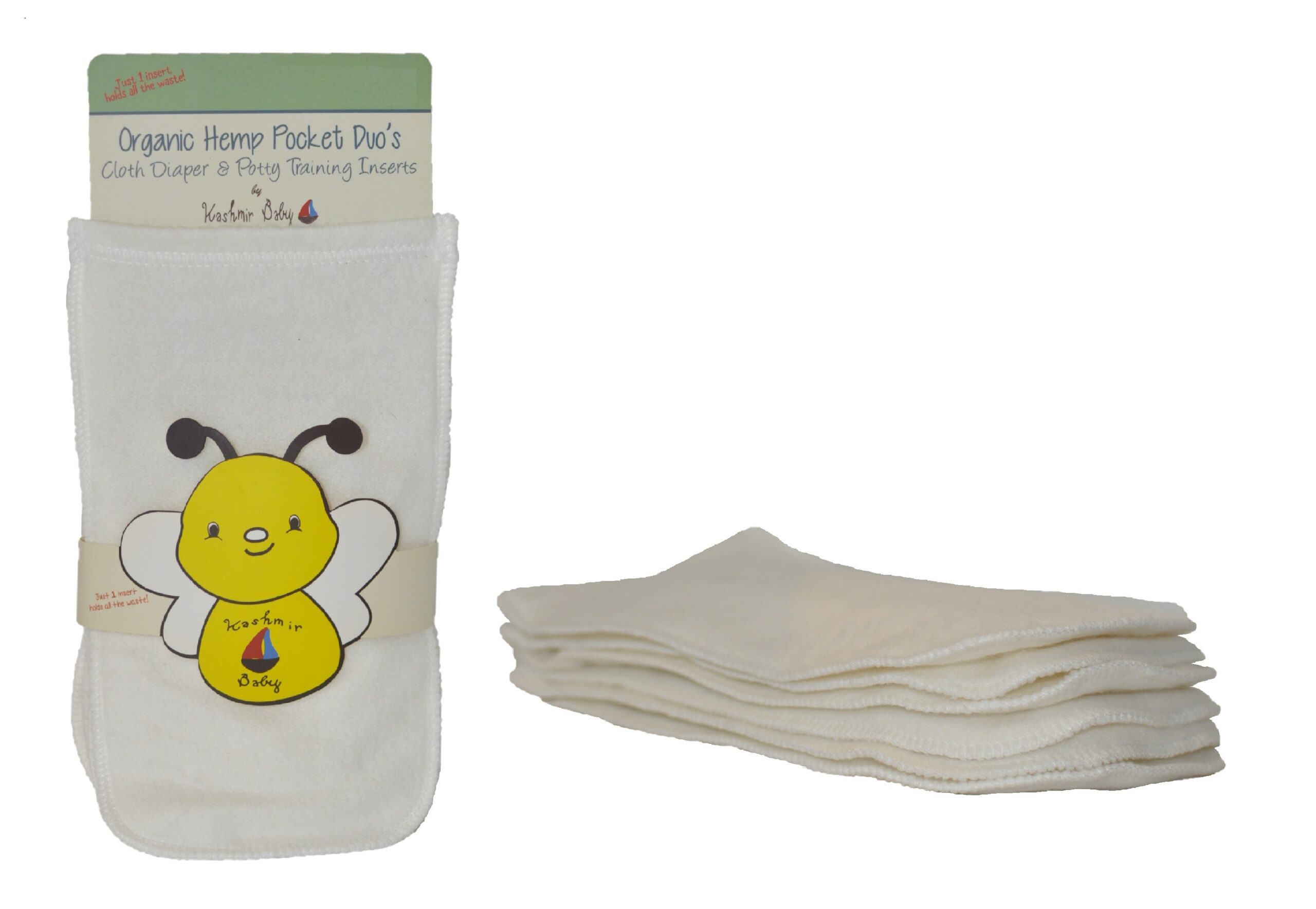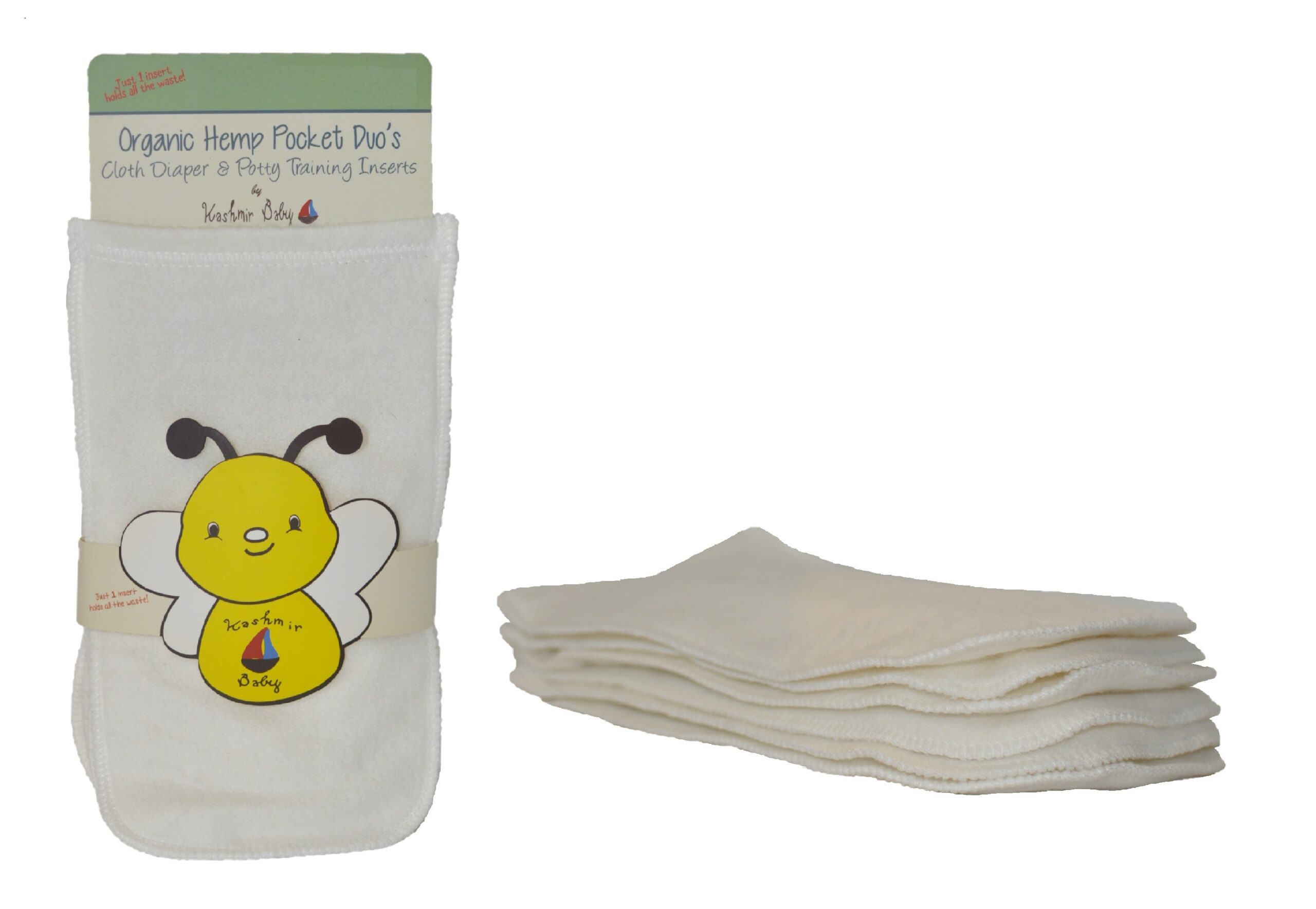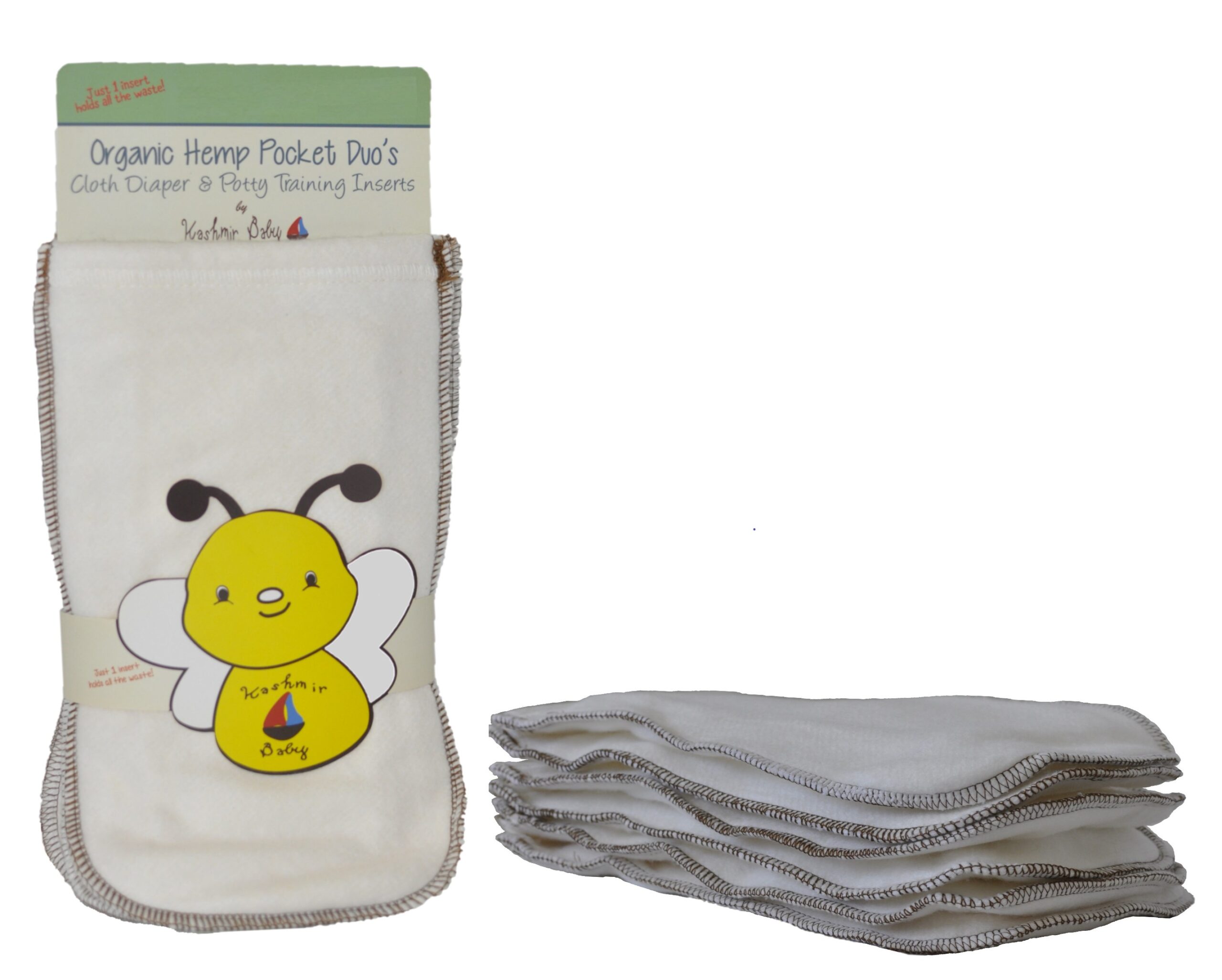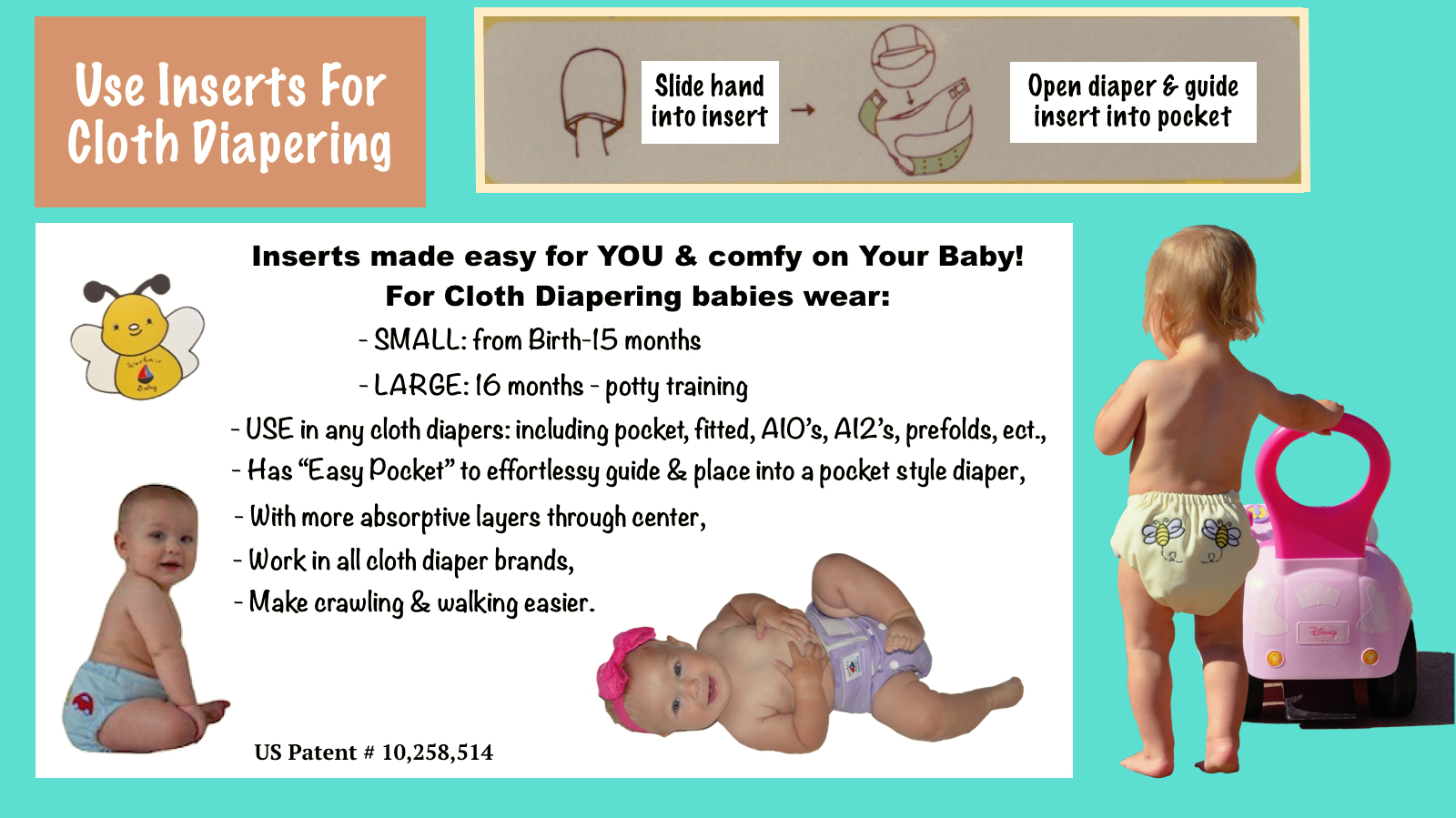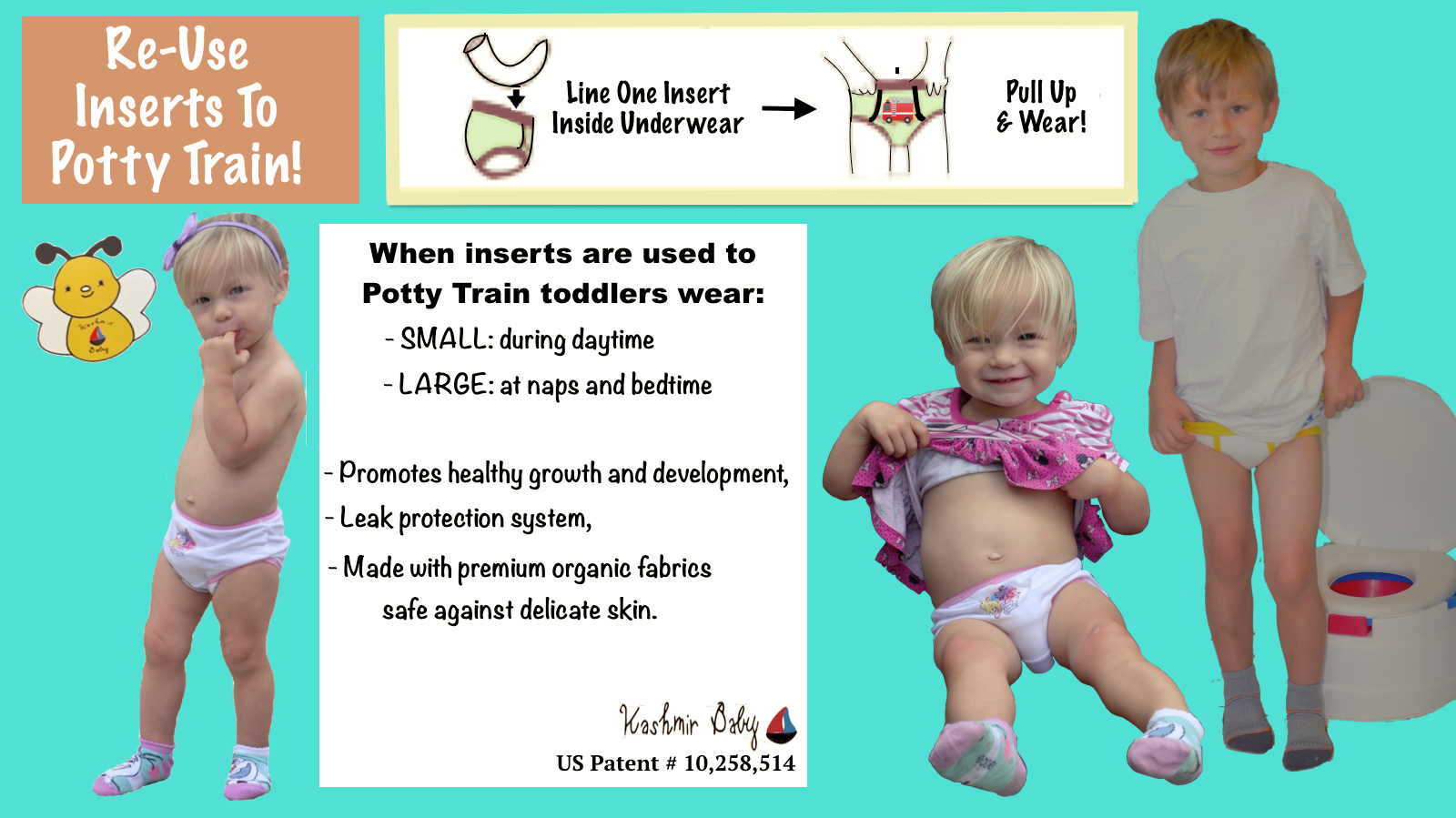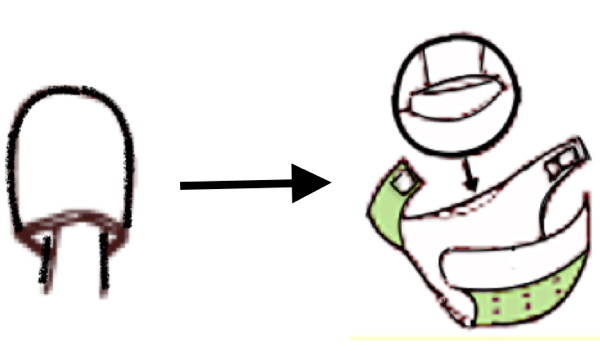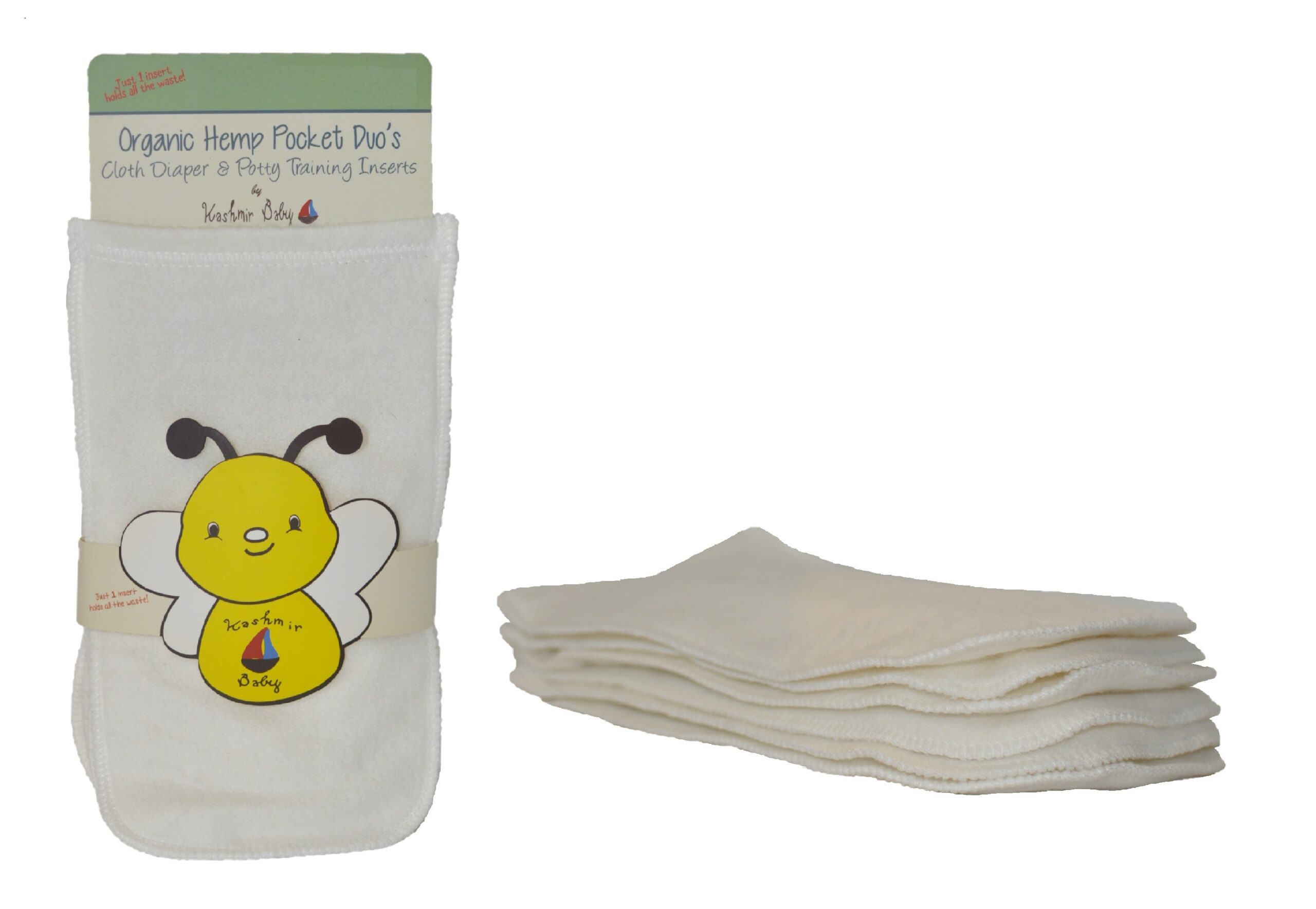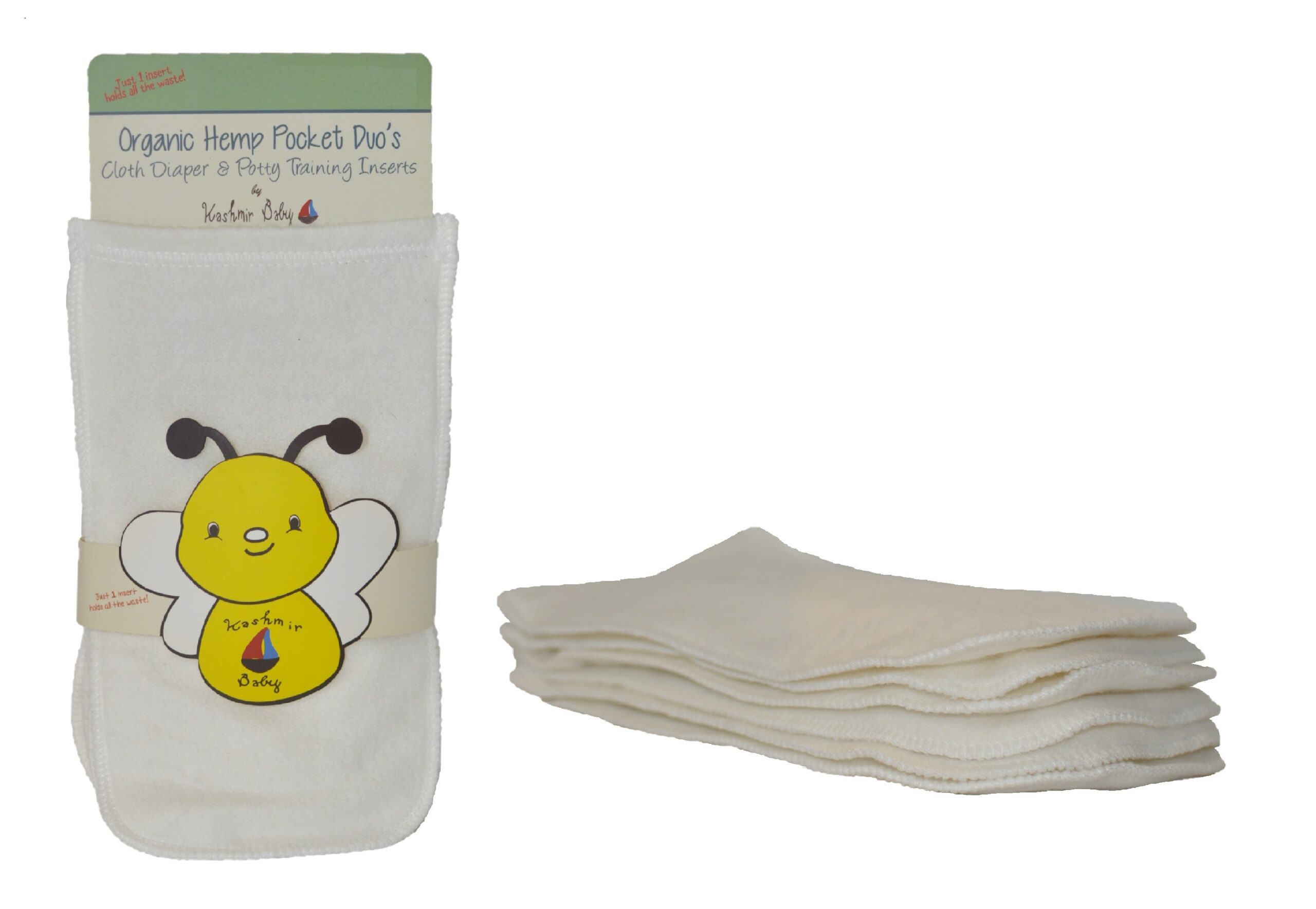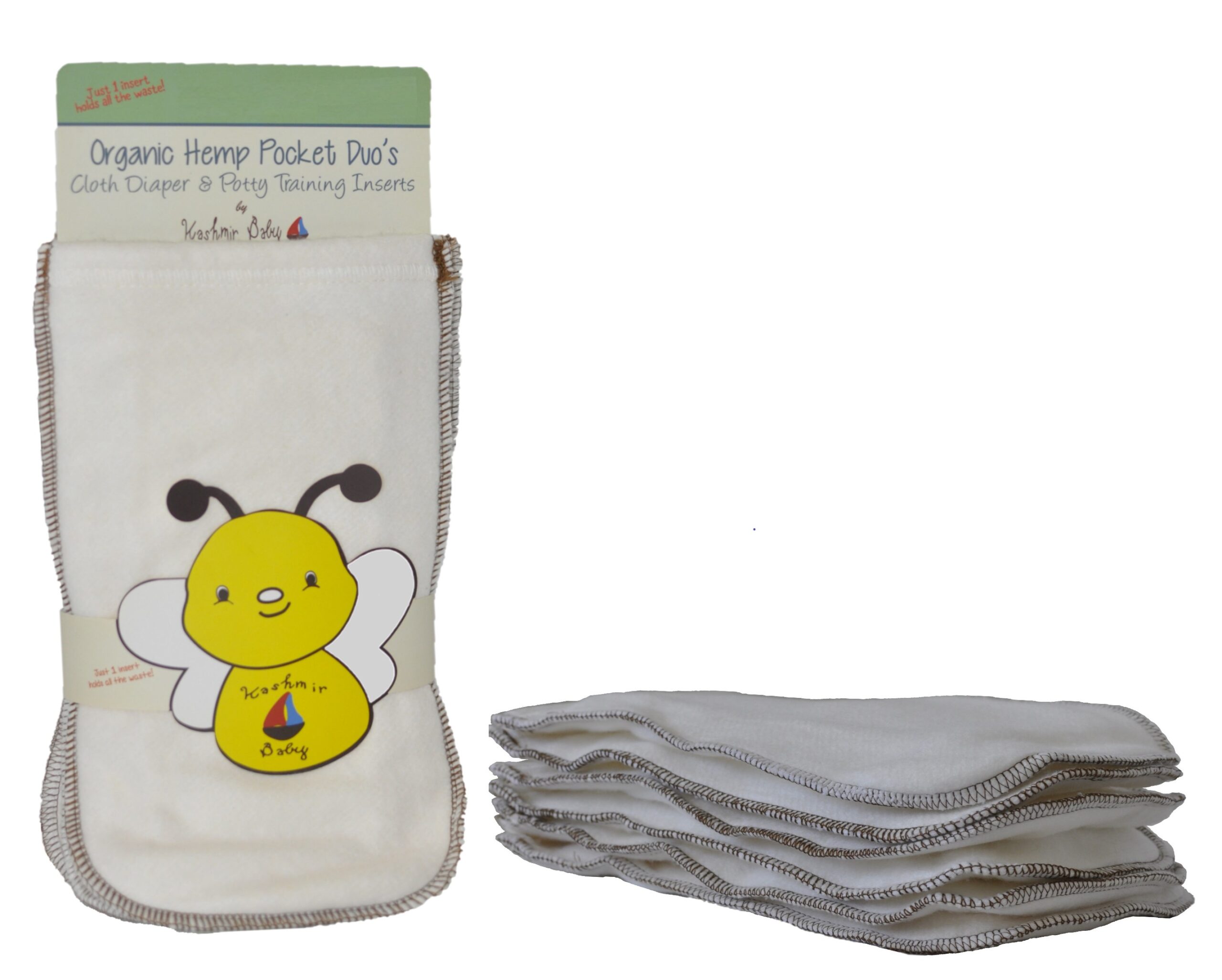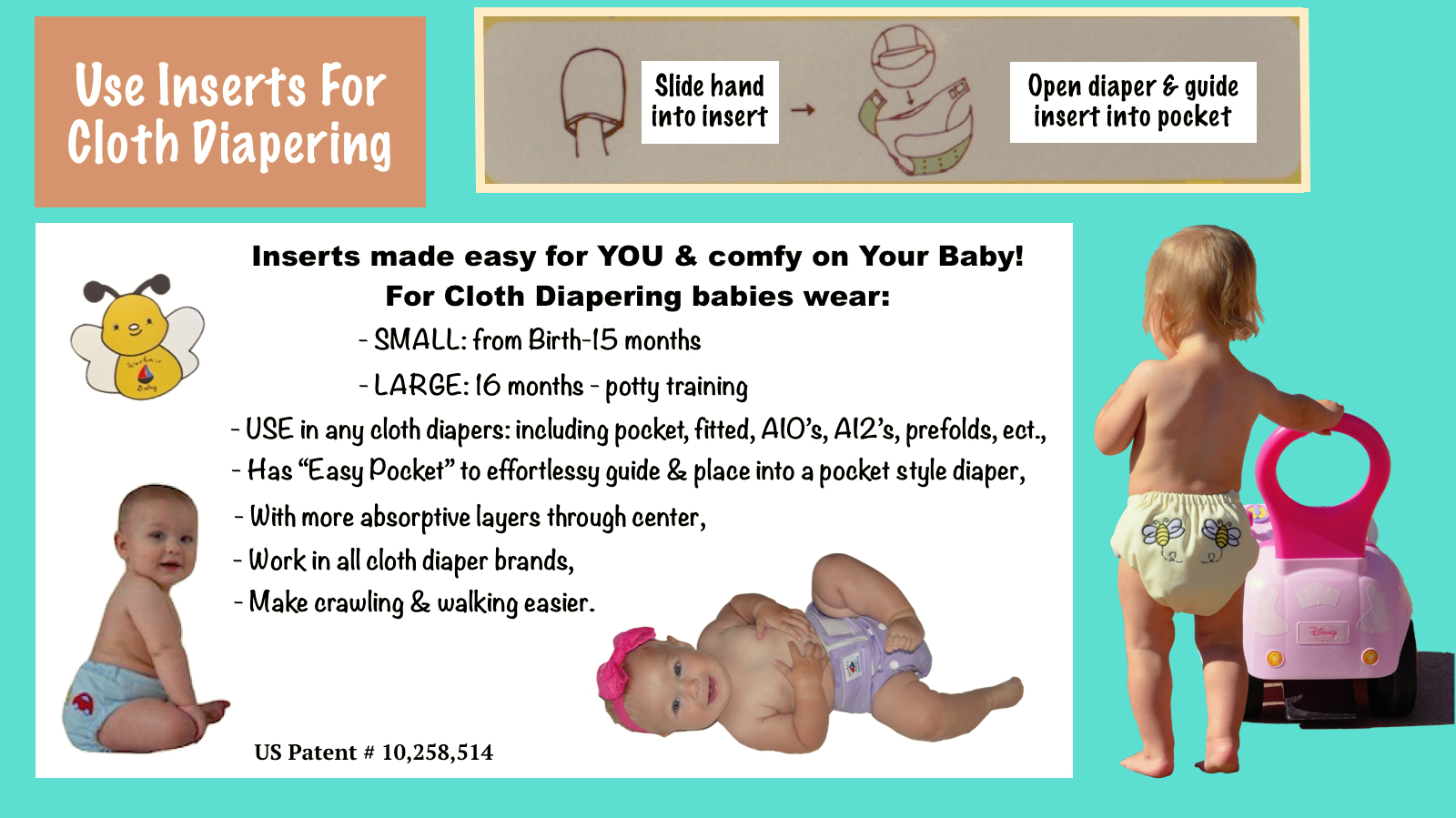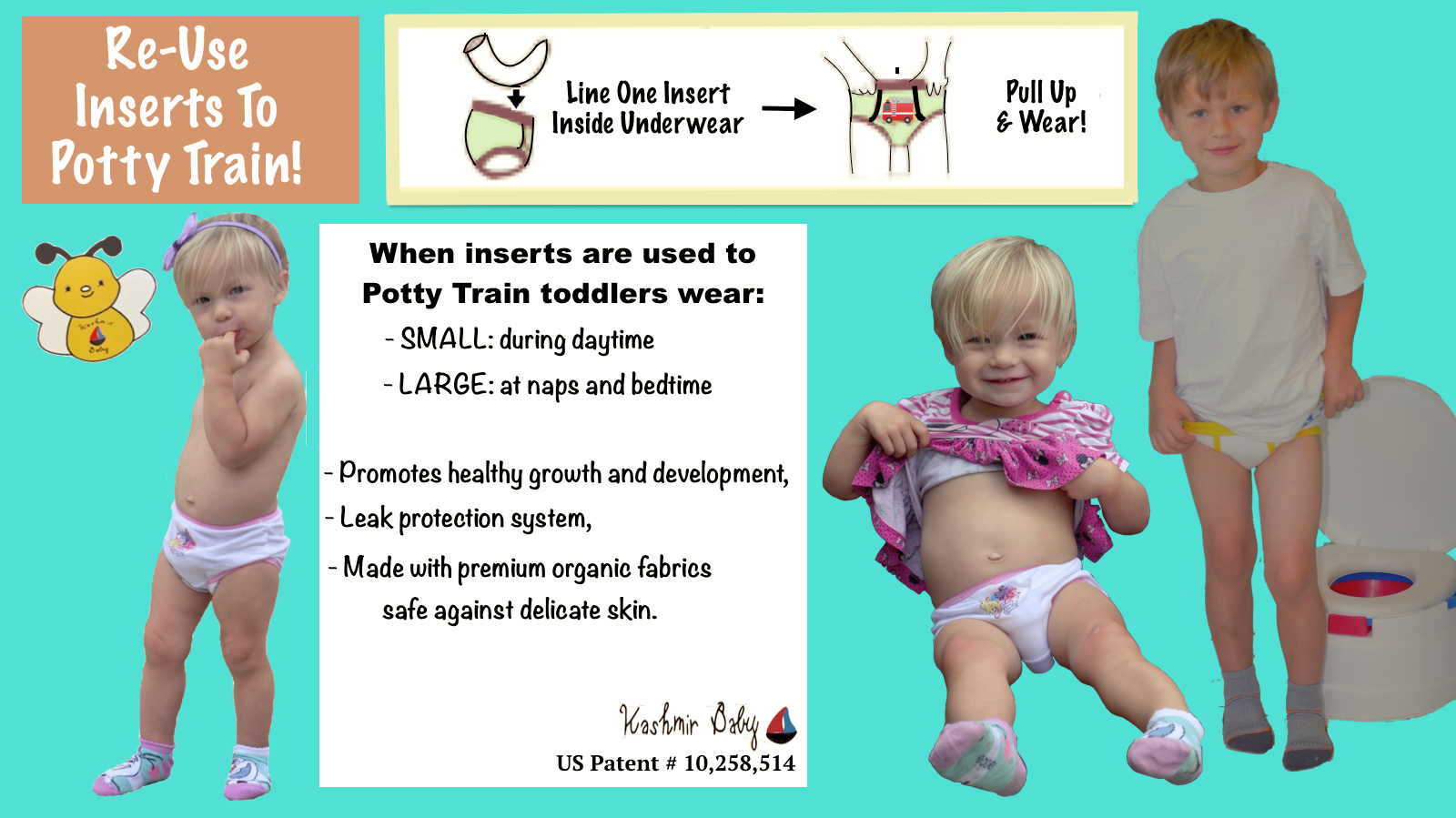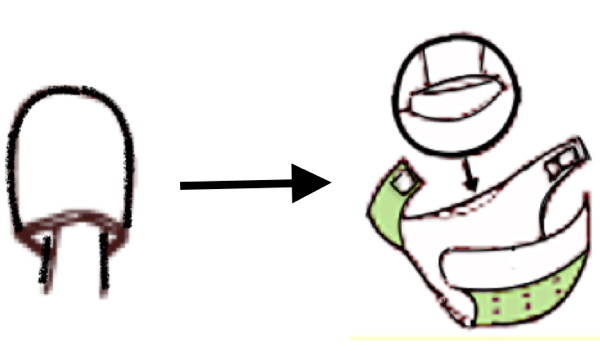 A one-time price of
$35.00
will be added to your order.
Kashmir Baby Pocket Duo Organic Hemp Inserts offer superior absorbency and are perfectly sized to eliminate the hassle of guessing how many inserts to stuff as your baby grows to stop leaks! ONE incredibly thin insert, is contoured with thicker layers down the center where protections needed most and less at the sides for the ultimate comfort between the thighs for crawling and walking! With a patented pocket opening for easy-stuffing technology inside diapers. USE: as absorbency in any diapering options: Covers, Fitted, All in Ones, All in Twos, Hybrids, Prefolds, Flatfolds, etc.
WETNESS PROTECTION: The plush outer layers are our signature ComfortBlend fabric made with organic cotton and hemp with additional layers of hemp and microfiber that lie between to keep your baby feeling dry.
ONE INSERT 2 USES!
FOR CLOTH DIAPERING: SIZE SMALL: Fits Birth-15 Months. SIZE LARGE: Fits 15 months-Potty Training.
RE-USE FOR POTTY TRAINING: Make potty training a breeze! And, let your toddler have a blast wearing their favorite underwear characters and prints. Simply line 1 insert into their toddler underwear then PULL Up & Wear! Fit ages 2-5 years. The savings will add up for you!
FABRIC CONTENT: OUTER LAYERS: 50% Hemp/30% Organic Cotton/20% Bamboo & INNER LAYERS: Microfiber terry. U.S. Pat. 10,258,514.
PRIOR TO FIRST USE: Pre-Wash 3-4 times to prep natural fibers. EASY CARE: Machine wash and dry. Air dry. Avoid fabric softeners and dryer sheets.
EASY. SOFT. LOVABLE. and...earth-loving!
Warranty: 1 year Warranty. Love it or let us know!